Raise funds from the comfort of your home!
Who's the first person you call when something goes wrong? Who are the people cheering you on at the finish line? They're your village, your community. Together, you stand on each other's shoulders to reach your most daunting goals. Join our village, the Giving Village, and let's start supporting the people you love.
ONLINE
Have peace of mind thanks to our COVID friendly format.
FREE
Start fundraising to help those you love, no startup fee and worry free. 
CUSTOMIZABLE
Choose products that align with your cause. You'll receive 50% of every purchase!
PURPOSEFUL
Every product you sell provides one week of clean water via Water for Good!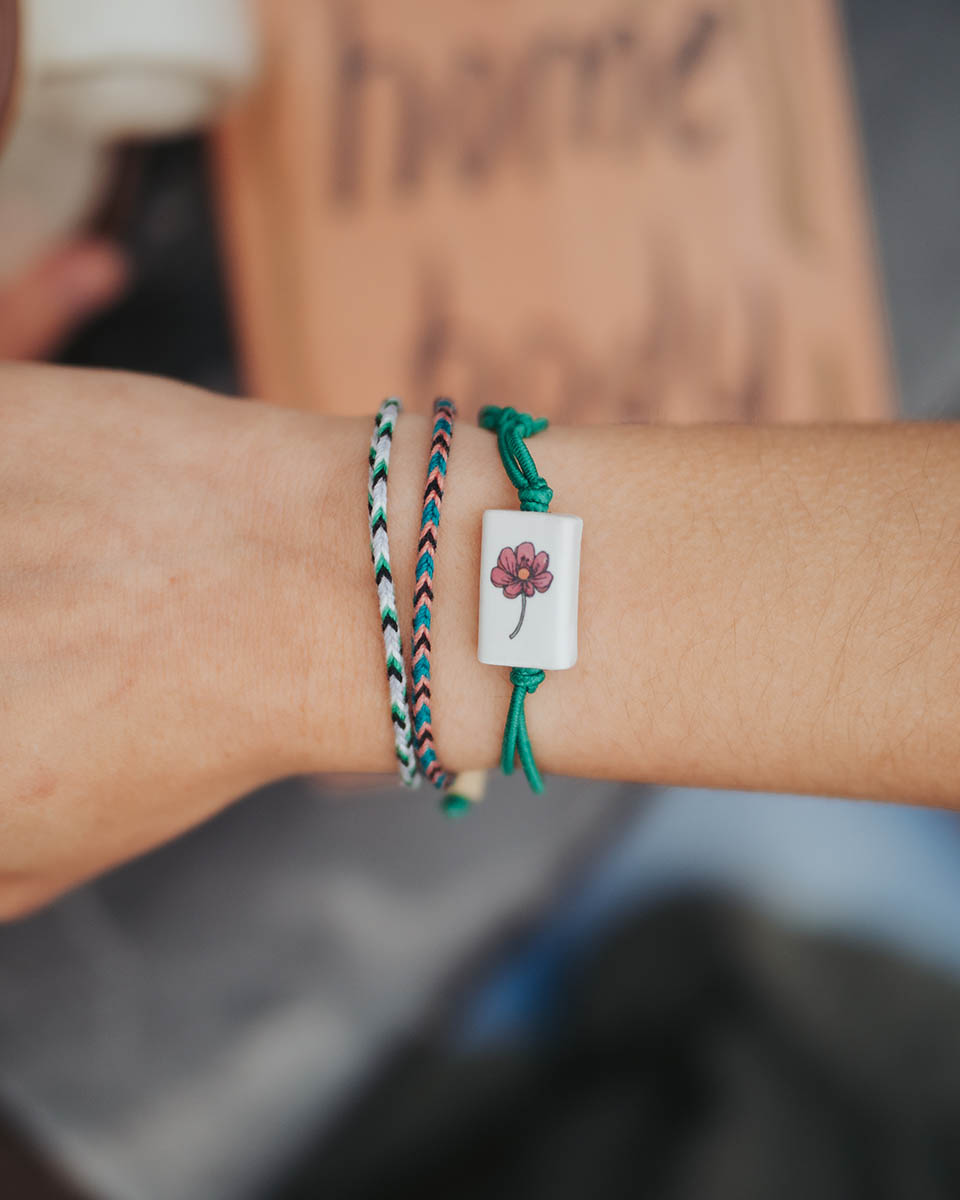 CUSTOM BRACELETS
DOODLES
TUMBLERS
Custom bracelets are your best fundraising buddy. They are infinitely customizable to fit your cause.
Doodles are fun and customizable! They're a great way to add some personality to your fundraiser.
Take your fundraiser to new heights with custom image tumblers. Every tumbler is wheel thrown by our team of artisans.
The fundraiser we used through MudLOVE was amazing. We set up the fundraiser to help raise support for my daughter's memorial. The team was easy to work with and helped us create a unique #lovedwell bracelet, doodle bracelet with Abigail's hand drawn heart, and a Viona bracelet that represented her love for cotton candy sunsets. We have used them twice, each time raising much more than our original goals. Thanks for helping us honor our daughter.
- Becky L. | Nonprofit Organization
MudLOVE is basically like GoFundMe but even BETTER because people can donate AND/or purchase super-amazing, custom items that directly related to Leah and her warrior journey. It is BEAUTIFUL to think of the number of people out in the world who are wearing one of these bracelets. We had a celebration dance party this weekend, mugs and bracelets in hand. Thank you for the impact you've made.
- Grace P. | Medical Emergency
TOP 5 REASONS TO FUNDRAISE WITH MUDLOVE
HOW TO HOST A GREAT ONLINE FUNDRAISER
START AN IN-PERSON FUNDRAISER
Fundraising can be a complicated business! So we wrote a blog outlining each of our fundraising options in depth to give you a leg up. Tap the button below to read more.
Not sure how to get the word out? Having a hard time choosing a product that connects with your audience? Our friend and fundraising guru LeAnne Lavender gives her best tips for hosting a stellar online fundraiser.
Ready to begin fundraising right away? We've assembled some amazing starter packs of 50 bracelets; just choose a theme and start selling! Raise up to $700 with just one kit!
READY TO START HELPING YOUR VILLAGE?
Tap the button below to get in line. The Giving Village fundraisers launch in 2-3 business days! 
Sunday,Monday,Tuesday,Wednesday,Thursday,Friday,Saturday
January,February,March,April,May,June,July,August,September,October,November,December
Not enough items available. Only [max] left.
Add to Wishlist
Browse Wishlist
Remove Wishlist