lead the way
You're ready to change things. Let's get it done together. Become a Wayfinder and bring MudLOVE to your community.
Wayfinders change the world.
You can be a part of that change. Point the way toward a kinder, more generous world with us. We know our products are incredible. We also know they're tools that are used best by people who really believe they can make a difference. Join the Wayfinders; a team of like-minded people showing the world what they care about with MudLOVE products. Connect with the MudLOVE team for early access, receive discounts to the shop, and more. Sound good?
APPLY NOW
FREE PRODUCT
Depending on what term you sign up during, you'll receive a box of that season's products for free! After that, all it takes is doing a few tasks to earn your next season's box! 
You'll also receive a 30% discount to the shop to use whenever you want! 
INSIDER ACCESS

As a Wayfinder you'll connect with the MudLOVE team and gain exclusive access to new releases and product launches. 
Community channel

We'll connect with other Wayfinders via our Facebook group! Connect with people in your area and make new friends!
Friends & family discounts

Occasionally we'll give you a discount to share with friends and family and share the love. 
And lots more!

We're always thinking of creative ways to give back to our ambassadors! Stay tuned for other fun giveaways and contests!
LET'S DO THIS!
Are you ready to make a difference? Apply to be a part of the MudLOVE Wayfinder team! Fill out the application by October 30th to receive the 2021 Holiday Box.  We can't wait to meet you!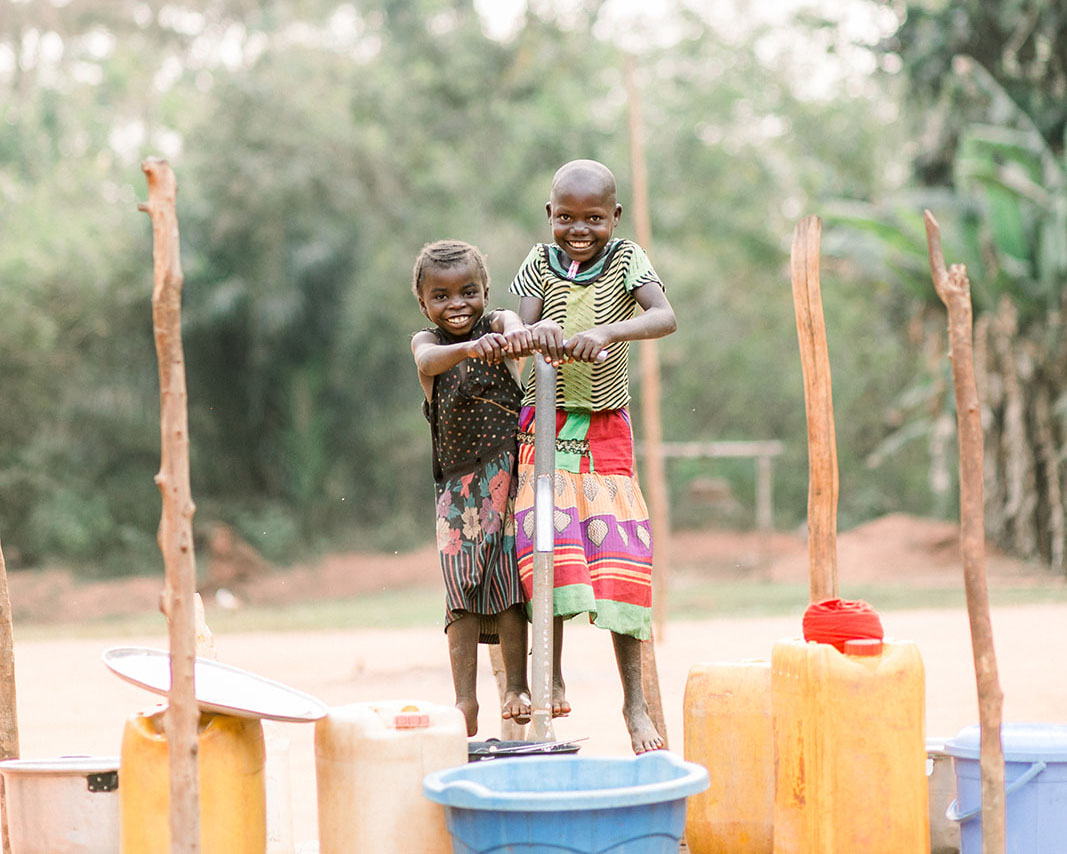 DISCOVER MUDLOVE ORIGINS
LEARN MORE ABOUT YOUR IMPACT
MEET THE WAYFINDERS
Get a head start on everyone else and learn MudLOVE's history. We've got a decade of it to share. Dive in.
MudLOVE has helped donate over 1 million weeks of clean water. To find out exactly how big a deal that is, read on.
This first term of MudLOVE Wayfinders, our new ambassador program, showed us that a group of strangers can be a powerful force of love.
HOW DO I SIGN UP?
Signing up to be a Wayfinder is easy! Simply go to the form HERE and tell us why you'd like to join us! 
HOW LONG CAN I BE A WAYFINDER?

As long as you fulfill 5 of the 10 tasks on the checklist and fill out the form to personalize your box, you can continue on with the program! Don't worry, if you miss a season's box and want to join in the next one simply fulfill the tasks and jump back in!
WHAT'S EXPECTED OF A WAYFIDNER?

As a Wayfinder your primary mission is to share about MudLOVE's impact on the world. You can do that through word-of-mouth, social media shoutouts, COVID-friendly events with other Wayfinders, or whatever creative ways you dream up! 
I HAVE MORE QUESTIONS, CAN I CONTACT SOMEONE?

Absolutely! We'd love to have you 100% on board before you apply. Contact Julia, the Wayfinder Program Manager, by emailing wayfinders@mudlove.com. 
Sunday,Monday,Tuesday,Wednesday,Thursday,Friday,Saturday
January,February,March,April,May,June,July,August,September,October,November,December
Not enough items available. Only [max] left.
Add to Wishlist
Browse Wishlist
Remove Wishlist