HOME IS WHERE THE HEART IS
HOME STATE MUGS
Home. It's a place of belonging, of love, and community. The pandemic gave us the opportunity to experience home on a whole new level. Inviting someone to our homes is a sign of trust and friendship. We created these mugs as a tangible expression of these beautiful states we get to call home. We're born and bred Hoosiers and wouldn't trade our cornfields, small town livin', and open roads for anything else. If home is calling, these mugs are for you. 
Give the gift of clean water
The decision to shop MudLOVE is the decision to change a life. Every Home State Mug you purchase provides one week of clean water to someone in the Central African Republic. Tap the button below to learn more about our partnership with Water for Good.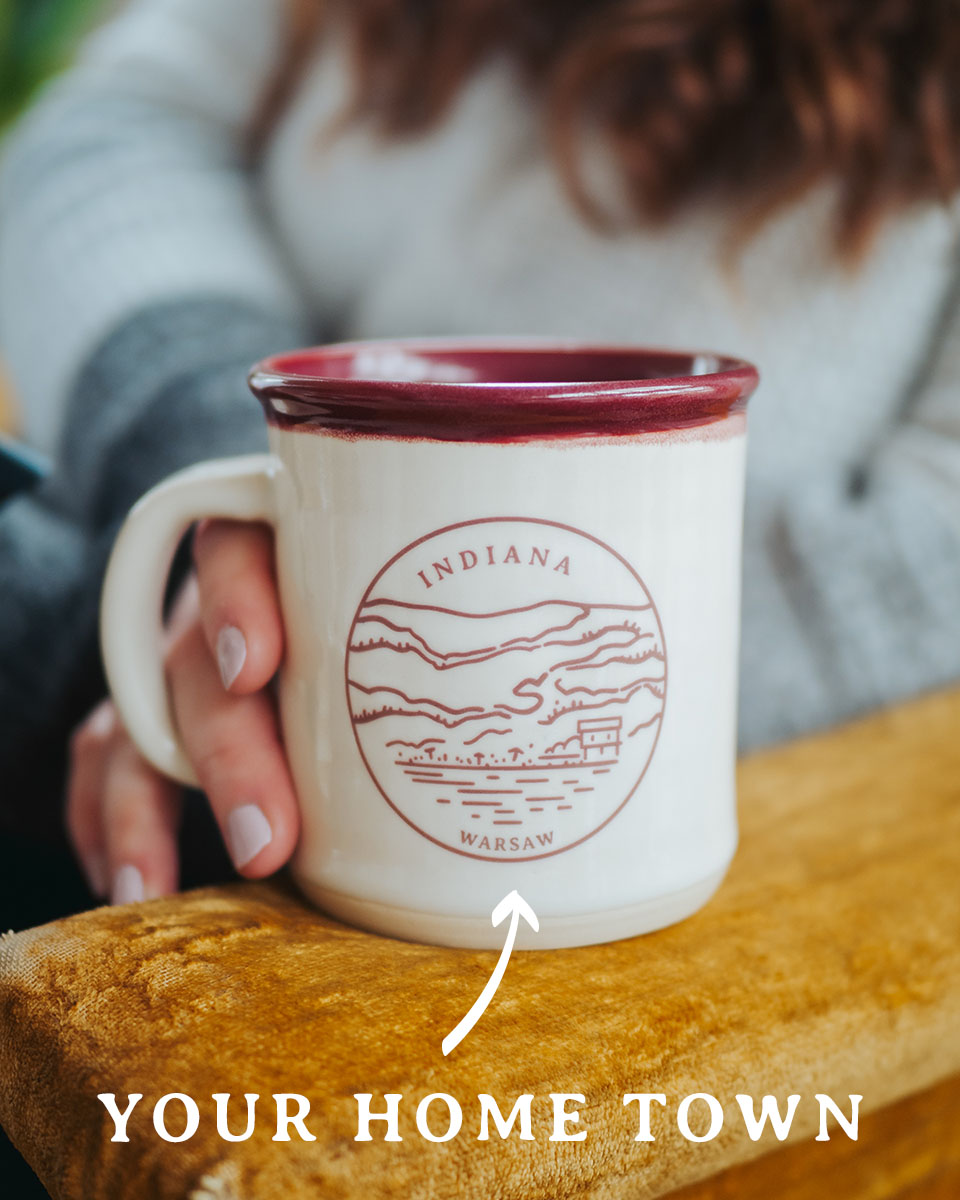 EXPLORE YOUR OWN BACKYARD

We dream and save for exotic vacations. But little do we know that the best adventures are in our backyard. Every one of the 50 states has something beautiful to offer; we just need to discover it! Each Home State Mug features a state landmark that captures the essence of the state.
Customize your Home State Mug further and replace the state motto with your home town!
COME HOME